Here's a summary of how the firmware can optimize the leasing experience and new HR on day one of business:
1. All the necessary forms have been submitted online in one place (and only the latest version is used). HR does not have to collect packages or send them by post.
2. Create customized forms for virtual documents are not limited to state and federal forms. Any useful on-board system can also contain company-specific documents. Political agreements, forms of compensation and much more can be integrated into internal platforms.
3. New employee agreements only require a username and login (which is automatically generated and emailed together with the job offer) to access these documents.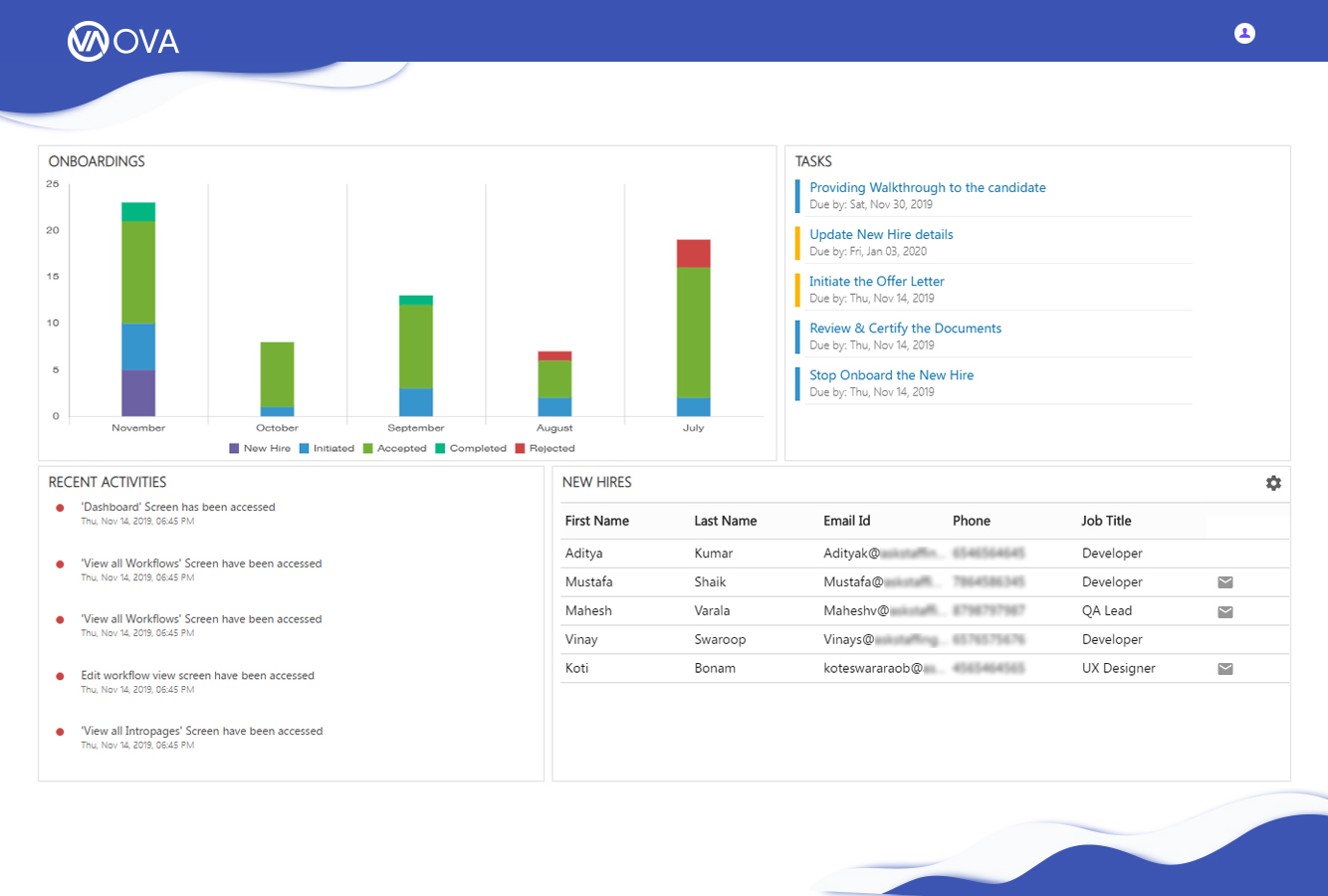 4. If you encourage new hires to complete the process before day one (and why not?), Make sure the system you choose is compatible with all the browsers they use frequently and won't be compromised by blocking pop-ups. Otherwise, you just want a new bunch of support issues related to new hires trying to work from computers that don't work with Internet Explorer and blocking pop-ups.
5. The format wizard contains new settings for each step. Questions and confusion requiring specialist HR intervention are unlikely.
6. Data fields are automatically filled in from one form to the next. Employees may not enter the same information twice.
7. Data entry errors (eg missing phone numbers) are immediately highlighted on the form so that employees can correct them.